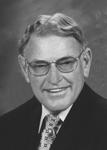 George
Robert 'Bob'
Kennedy
February 27, 1932
-
November 27, 2008
Born in Wichita, KS
Resided in

Salinas

,

CA
Obituary
George Robert Kennedy, 76, of Salinas, Navy meteorologist and professor of agriculture, passed away peacefully, at home, before dawn, Thanksgiving, November 27, 2008. He was born in Wichita, Kansas on February. 27, 1932.

Raised on a farm in Kansas, Robert married his childhood sweetheart Donna Jean Barber in 1952 while he was a student at Kansas State University. Graduating with a BS in Agronomy in 1954, the Kansan was commissioned an officer in the United States Navy in 1955 when, during the height of the Cold War, the navy was the nation's most strategic force against expansionist Communism.

After training as a meteorologist at the Naval Post Graduate School in Monterey, Robert played his role in the Cold War first in Kansas, then on the aircraft carrier USS Princeton and, finally, supporting flights of U2 spy planes over the USSR.

In Kansas, Robert earned a commendation from the Navy in July 1957 for predicting that storms would clear in time for John Glenn's jet on the future astronaut's successful bid for the fastest transcontinental flight.

Assigned to the USS Princeton in the western Pacific, Robert sailed into the Taiwan Strait of the China Sea in one of the most famous showdowns of President Eisenhower's policy of "Brinksmanship." Communist China was threatening to expand into the islands of Matsu and Quemoy, and the fleet, led by the USS Lexington, stood off the coast forcing China to stand down.

Robert would laughingly tell of sailing past the Philippines when he charted an oncoming typhoon that the fleet meteorologist on the Lexington missed. Bob reported the typhoon to his captain, who took him to the admiral on the Princeton, who then called the admiral on the Lexington. Soon the whole fleet was steaming at full speed to the get to behind the island of Luzon. The typhoon hit, and the twenty-six year old lieutenant with a pocket-protector and horned-rim glasses was hero for a day.

After cleared for top secret material, Robert was assigned from May 1959 to July 1961 to the Fleet Weather Facility at Yokoska, Japan. Using secretly attained weather data, he made forecasts for regions throughout the USSR that helped direct flights of U2 spy planes. These flights almost turned the Cold War into a hot war when the existence of these U2 flights was discovered by the USSR on May 1, 1960 after Gary Powers' plane was shot down.

Having been diagnosed as a diabetic, Robert left the navy in 1961 and earned an MS in Horticulture in 1962 from the University of California, Davis. His wife Donna having enjoyed living in Monterey in 1956 the young family hoped to return to the area. From 1962-67 Robert taught agriculture at Watsonville High School.

In 1967, he began a twenty-seven year career teaching at Hartnell College. Throughout the 1970s he taught night courses at Monterey Peninsula College. From 1979 to 1993, he also helped create, organize, and run continuing education for California's Department of Pesticide Regulation, Licensing and Certification Program.

Robert developed a deep and abiding love for the Salinas Valley and taught his students, many of whom are now leaders in agribusiness and public-life, about the responsibilities of land use and the importance of zoning laws that protect agricultural land. He was a conservationist without being a tree-hugger. He rode his bike to work and bought his family an electric motorcycle in the early 1970s. He liked to tell people about having put over three hundred thousand miles on each of three Mercedes Benz diesel cars. From his youth on a Kansas farm and long into his retirement in the Salinas Valley, Robert was committed to good stewardship of land and resources.

A dedicated member of the First Presbyterian Church of Salinas, Robert taught classes and led Bible studies. His well-used Bible is thick with underlining and notes. He believed in the power of prayer and our responsibility to serve God and neighbor. From 1963 to the present, he was active in Gideon's International giving free Bibles to hotels, prisons, hospitals, students, and service men and women.

A deeply happy man, Robert is remembered for boisterous laughter in his classrooms at the college and church. He believed passionately in the fight of good versus evil. His fights, however, were never self-serving. He wanted to make the world a better place, and he leaves behind many students, neighbors, and family who were inspired by him. Throughout his life, under the daily regimen of his diabetes, he joyfully embraced every morning, and was profoundly grateful for family, church, friends, and neighbors.

Robert is survived by his wife of fifty-six years, Donna Jean Kennedy; sons and daughter-in-laws, Kirk and Linda, Rick and Susan, Mark and Jill; eight grandchildren, Maren, Matthew, Jaemen, Steven, Grant, Elizabeth, Ross, and Burke; his sister, Kathlyn Schoof of Salina Kansas, nieces, nephews, and many friends.

Celebration of Robert's life will be held at 2:00pm on Friday, December 5, 2008 at the First Presbyterian Church, 830 Padre Drive, Salinas, CA 93901.

Memorial Donations can be made to First Presbyterian Church, 850 Padre Drive, Salinas, CA 93901; Gideon's International, Salinas Camp, P.O. Box 64, Salinas, 93902.
Services
Memorial Celebration
First Presbyterian Church/Padre Drive
830 Padre Drive
Salinas
,
CA
US
93901
Charities
First Presbyterian Church Building Fund
830 Padre Drive
Salinas, CA US 93901

www.fpcsalinas.org
Gideon's International
P.O. Box 64
Salinas, CA US 93902

www.gideons.org