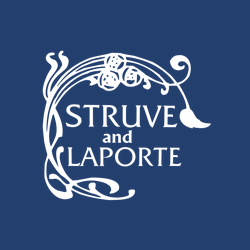 August 17, 1927
-
January 7, 2005
Born in Salinas, CA
Resided in

Salinas

,

CA
Obituary
Stanley Louis Molinari, 77 died at his home in Salinas on Friday with his daughter Greta, his son-in-law Richard and family friend Linda by his side. Stan courageously battled Interstitial Lung Disease for 13 months.

Stan lived in Salinas his entire life. He attended Salinas Schools and was a 1945 graduate of Salinas High School.

Stan was a member of the UFCW, Butcher's Union, Local 506 for 43 years. Stan worked for Safeway, he owned his own business Cut-Rite Meats, worked for Purity Stores and then went on to manage the meat department at Seaside Market for 30 years, retiring in 1988.

Stan was a member of the Native Sons of the Golden West for 54 years, a member of the Salinas Elk's Lodge # 614 for 43 years.

Stan was a hard-working, generous, caring man. As a young man Stan, Jack Fox and Pete Wolber "kicked up their heels" as only those 3 could do. He was a true provider to his wife and children. When his in-laws moved from Southern California to Salinas in the early 80's he spent Sunday mornings taking inventory and having breakfast with his father-in-law. Stan loved to see his girls smile and loved teaching them how to ride their bikes and drive. Stan enjoyed family vacations in southern California, which always included a fried chicken dinner at Knott's Berry Farm. Stan enjoyed spending summers in Uvas Meadows "camping" in a trailer with his family. All family vacations included stops at various grocery stores to "check out" the meat counters. Stan loved to make homemade Swill sausage with his friend Snooks. Stan loved to play cards and stopped at Eddie and Margie's house after work almost every night to play a few hands of cards before coming home. After Stan retired he would "travel" around Salinas visiting grocery stores and inspecting their meat counters. Stan loved to play cards at the Elk's with his friends Tom, Elio, Dan, Lee and Pat who came to Dad's house every Wednesday after he became too ill to leave his house. Stan loved ice cream and always said it tasted best when Haley fixed it for him. Stan's greatest joys in life were his girls Greta and Holly and his 4 granddaughters, Allyson, Haley, Taylor and Madison. In the words of his youngest granddaughter Haley, "I love my Grandpa. My Grandpa and me like to play cards. He likes cows, but I don't know why. He likes to eat steak. I wish that God treats him good."

Stan served in the military in Camp Beal, CA from 1945-1947 as a meat cutter.

He was preceded in death by his father Alberto, his mother Elvezia, his brothers Oliver, Jerry and Norman and his companion of 14 years, Thelma "Tommie" Winnie.

Survivors:
Daughters
Greta Molinari-Stone (Richard) of Salinas
Holly Molinari-McDonald of Bradenton, FL

Sister
Rosie Desjardin of Salinas

Grandchildren
Allyson and Haley Molinari-Stone of Salinas
Taylor and Madison McDonald of Bradenton, FL

Nephews
Mike, Pat and Jim Molinari
Jeff Row

Sisters-in-law
Lois Molinari
Carol Leino

Former wife and Friend, Joyce Molinari
Family friend Linda Edgeworth
Best friend for 54 years, Eddie Post
Bob Cateano who was like a son to him
And numerous other life long friends

Stan requested no services. A celebration of his life will take place at a later date.

Private cremation has taken place. Burial will be held in Gustine, CA at a later date.

Donations in Stan's name can be made to the VNA Hospice, 957-A Blanco Circle, Salinas, CA 93901. Stan was very fond of Joyce, Sandy, Theresa, Sally and Barbara who helped care for him.
Services
Service
Private
Visitation
Private