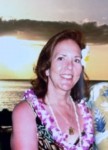 April 10, 1946
-
April 28, 2018
Born in Orange, California
Resided in

Salinas

,

California
Obituary
Jolee Ann Selvidge passed away peacefully, yet suddenly on Saturday, April 28, 2018 at age 72. She was born on April 10, 1946 to her parents Ruth and Leland Plymesser in Orange, California.
She graduated Tustin High School in 1964, attended Orange Coast College, transferred to California Polytechnic State University, San Luis Obispo, receiving a B.S. in Home Economics in 1968. She went to get her Teaching Credential in 1969 and later her M.S. in Counseling and Guidance at Cal Poly, SLO.
Mervyn Selvidge and Jolee married in 1970 and they moved to Big Spring, Texas while Merv went through U. S. Air Force undergraduate pilot training. Jolee moved back to Tustin, CA while Merv served a tour of duty in Vietnam, then assigned duty flying B-52's in Michigan. She taught Home Economics at Tawas Middle School. Upon separation from the Air Force, Jolee and Merv settled in Salinas in 1978.
Jolee pursued a career with the Department of Corrections as a teacher, counselor I, II, and III. In 2006, after 27 years she retired as a CCIII Substance Abuse Coordinator. She was the victim's coordinator for 10 years and raised up $15,000 per year for local victim's programs. She loved her work with the inmates and they loved her. She was instrumental in the research and proposal of the law that protected victims of crime from being subjected to visiting or attending family visits with the convicted convicts in the prison setting.
In 1995, Jolee was recognized for her work with the Doris Tate Award, presented by Governor Pete Wilson for her contribution to CCR 3173.1 visiting restrictions with minors.
Jolee had a special place in her heart for her animals, her dogs Max, Breezy and Latte were nearly always by her side.
An avid traveler who planned every trip to maximize enjoyment for those who traveled with her, Jolee frequently accompanied Merv for seed industry meetings where she delighted the farmers and business owners who fed the world.
She was artistic, a veracious reader, shopper and seamstress, with a passion for anything that involved fabric, thread art and stained glass. She was a credentialed instructor of Martha Pullen and Jenny Haskins technics.
Jolee was best known for her intelligence, quick wit and great sense of humor. It was said that Jolee was always a step ahead with the comebacks and laughter. She loved life immensely and those who knew her knew her to be honest, trustworthy and all around great person.
Jolee will be missed terribly by all who knew and loved her.
She is preceded in death by her parents, Ruth and Leland Plymesser.
She survived by her husband, Mervyn Selvidge, sister, Carla Plymesser, and her significant other Anthony Hedgpeth as well as several cousins, aunts and many dear friends.
The celebration of life will be held at Compass Church (old sanctuary) 830 Padre Drive, Salinas, CA 93901 on Saturday, May 26, 2018 at 1:00 p.m.
In lieu of flowers donation to your favorite charity, Salvation Army, or Marine Toys for Tots Foundation.
Services
Celebration of Life
Compass Church
830 Padre Drive
Salinas
,
California
93901