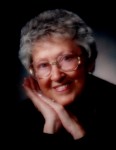 Clover
Josephine
Gilles (Van)
October 28, 1920
-
July 18, 2018
Born in Gordon, Nebraska
Resided in

Salinas

,

California
Obituary
Clover Josephine Gilles (Van) died on July 18th, 2018 at the age of 97.
Mom was born in Gordon, Nebraska on October 28, 1920. She was the only daughter of Sylvia Avey Van Rossum and George Van Rossum; a farming family that had settled in the Midwest in the 1800s. She became a registered nurse receiving her Bachelor of Science degree at the Saint Joseph Hospital in Alliance, Nebraska, which was operated by Sisters of Saint Francis. Upon graduation, the Sisters enlisted all of her graduating class into the Army on November 23, 1942.
Focused, implacable and clear-headed, Mom was an exceptional medical professional and a courageous military surgical nurse. Her patients were young, injured soldiers and the conditions were difficult and often perilous. Nonetheless, she continued her duty and on October 30, 1945, emerged a First Lieutenant. Van, and the nearly 60,000 American Woman who enlisted as military nurses in the fight against Fascism during WW11, will be forever remembered for their massive achievements, including the extremely low post-injury mortality rate of the soldiers they treated.
Mom met our Dad, Norbert Gilles (Tiny), a fellow WW 11 Veteran and in 1945 they were married. Together, they moved to Monterey County. It was in the small rural town of Greenfield where they started their family, with their first son Michael and their only daughter, Kate. They also started businesses: Tiny's market, the Sip and Snack, El Camino liquors and others. And then Van and Tiny had three more children: Jeff, Mark and Chris. Before long, they were a family of seven. Happily describing her home life, "there was never a dull moment!" she would say.
In 1969 our Dad died, and that was tough. Mom had to work hard, running the family business and raising her children. But she always believed that we could make a positive difference in the world, in the way we conduct ourselves, and how we treat others. She taught us that a complaint without a solution was a waste of time! Through her efforts, each of us had the opportunity to work and to attend college.
Mom was also a competitor in all things, and especially bridge. In the 1980's she moved to Pacific Grove where she regularly played duplicate Bridge and became a Diamond Life Master. She, along with many of the Monterey and South County woman, met regularly for vodka gimlets and a fierce game of bridge.
Mom continued to make a difference through her life-long nursing career both in Monterey at CHOMP and at Eskaton rehabilitation Center, retiring when she was 75 years old. Never one to be slowed down, she was an exemplary senior citizen, remaining engaged and sharing her wisdom and passion with her family.
A world traveler, a lover of foreign cinema and a voracious reader, Mom was a true epicurean-- always pleased to try something new. The last week of her life, she went to three restaurants on the Monterey Peninsula with her sons and grandson.
Mom is survived by her remaining children, Jeff (wife-Sue), Mark (wife- Cyndi). Mick's widow (Susan) and step- sons (Jeff and Wes); Kate's kids (Bryan, Lara and Johnna); Jeff's kids (Lia Clover and Jack Ross); Chris's widow (Teri) and kids (Sarah, Miles and Rachel) and many adoring great grand-children.
Words do so little to describe what a positive impact she made in life. We miss you Mom, and will forever carry you in our hearts.
The family requests that any donations made in memory of Van Gilles be made to the Sabu Shake Sr. Memorial Foundation(http://sabussafari.com/donate/).
Services
Funeral Home
Struve and Laporte Funeral Home
41 West San Luis Street
Salinas
,
CA
US
93901
Charities
Sabu Shake Sr. Memorial Foundation
P.O. Box 1951
Monterey, CA 93942

http://sabussafari.com/donate/